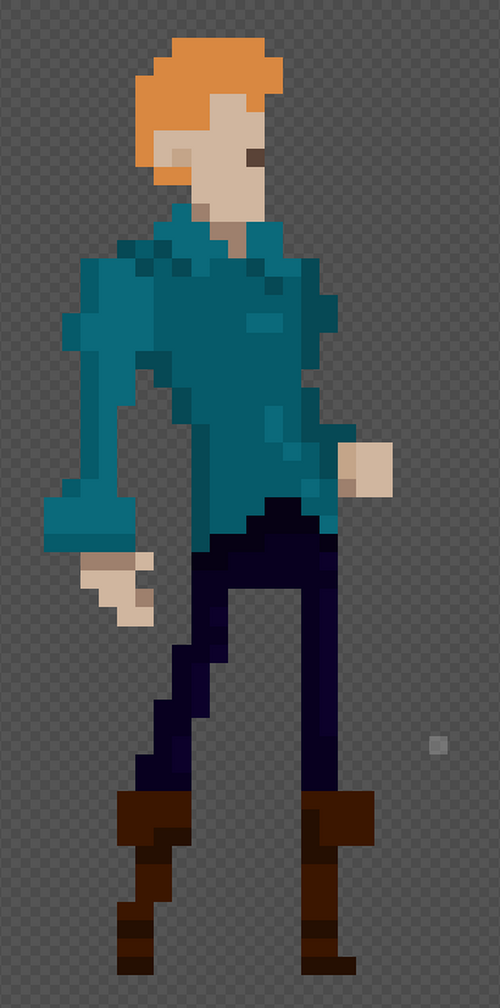 Hello little fellows, my name is Luiz. This is the first post on Adam's devlog. It's a Role Play Video-Game with a really well built history and simple gameplay (or at least this is the goal). All our team is Brazilian and I'm not the most English fluent of us, but I'm really excited with the project and therefore I'm starting this devlog.
The game will have versions in three different languages: English, Spanish and, of course, Portuguese. It will have a pixel art style and shall be beautiful to the eyes. If you're interested in this project in any way leave a comment or send an e-mail to luizcarlos1405@gmail.com.

I guess I'll keep a playable version of the current state of the game here all the way up to the release. But the history will be the charm, so if you prefer to not spoil it then you probably shouldn't play it. Maybe we can use fake dialogs for this version... idk, will thing 'bout it.
The art we're using right now is just a placeholder until we make a definitive one, animate it and stuff. No sound have been implemented or composed yet. The game has only the dialog system implemented (including our own method to abstract, load and store the tons of dialogs it will have) and the movement of the player. I'm currently working on level building and settling some stuff and our writer is working.
And that's it. See ya when I have some news.